29 May, 2020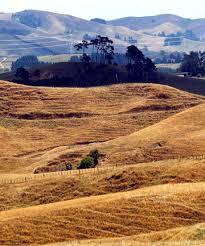 The 2020 Drought Recovery Advice Fund is to help farmers recover from the 2020 drought, and plan for future droughts. It will pay for professional advice to a maximum of $5,000 (excluding GST). The fund is capped at $500,000 (excluding GST).
We are proud to confirm that CMK Chartered Accountants is an approved supplier for the 2020 Drought Recovery Advice Fund.
The 2020 Drought Recovery Advice Fund can help farmers get a wide range of drought-related business and technical advice. The advice can include (but is not limited to):
stock water best practice
feed management systems
strategic planning, including farm business and whole farm plans
land management and sustainable management techniques
analysis of farm systems
risk and recovery management
business continuity
modelling farm systems change scenarios
alternate land-use options
technical advice on soil, pastures, or animal production
financial planning and decision support
farm accounts analysis.
The application process is easy and can be made via the MPI website https://www.mpi.govt.nz/protection-and-response/responding/adverse-events/support-during-a-drought/2020-drought-recovery-advice-fund/
IMPORTANT: Applications close on Friday 12 June 2020.
BACK TO BLOGS